Our Beginnings
Maugers Rentals has a strong history in New Zealand, after being established back in 1976. To date, we're still the only rental company specialising in minivan/minibus, coach and people mover hire.
There's more to being a specialist than just years' of experience, our expert team are also at the heart of the Maugers brand.
We take pride in our team, and also in our Mercedes-Benz fleet - chosen for their superior safety features, comfort, reliability, quality and economy.
The high quality of personal service we are renowned for is maintained at each of our three branches, and our friendly expert staff are always willing to help get you on the road.
Our Fleet
See the beauty of New Zealand in the comfort in one of our minivans, minibuses, coaches or people movers. Selected for their economic driving, reliability and advanced safety features, our Mercedes-Benz vehicles will ensure you get to where you want to go.
All of our vehicles are automatics, making sharing the driving duties (and spectating duties!) easier.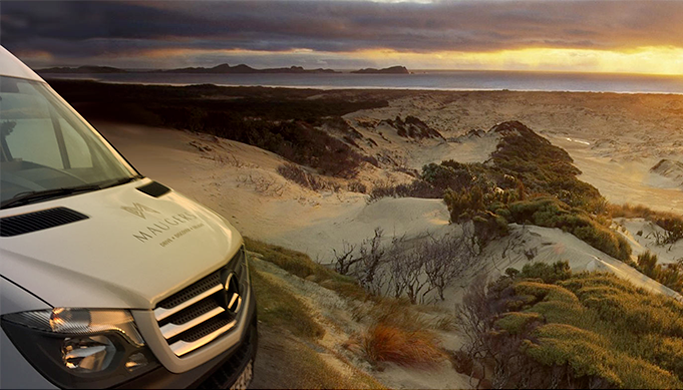 Whether you will be holidaying in New Zealand, travelling for business or sport…
We look forward to helping you have a memorable, comfortable and safe trip.